Build-A-Bike ® is the original bicycle team building event!
During the Build-A-Bike ® event each group of participants will be given puzzles to solve, codes to decipher, and secrets to unlock in order to acquire the resources that they need (part by part) to build a bicycle. Groups quickly discover that they must break out of their "silo" and work together to win. The ultimate conclusion from the Build-A-Bike ® event is that when we work together, we accomplish more — faster! This will be "the most fun" that your attendees will ever have — working!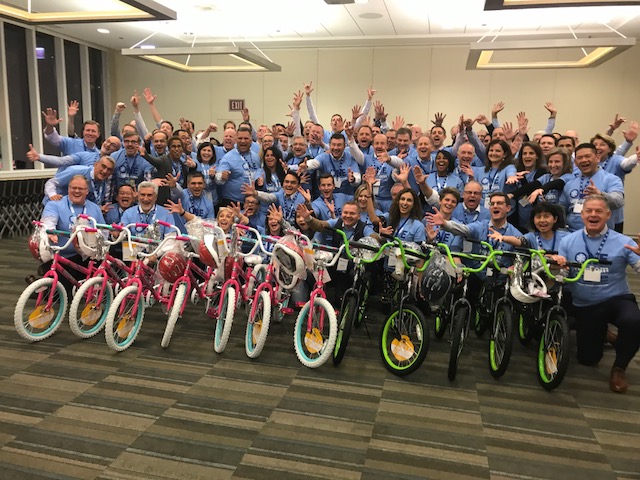 Recent Reviews of the Build-A-Bike Team Event ®
Build-A-Bike ® Team Building Event
Average rating:
162 reviews
Aug 19, 2019
Very engaging facilitator!
Build Your Team while Building Bikes (for Charity).
The Build-A-Bike ® Team Building Workshop and charity event is a brainy, challenging, program where your participants are divided into smaller groups to solve specific challenges. These challenges help your team to build bicycles for young children from either the YMCA, The Boys and Girls Club, or some other worthy children's charity in your local area! Remember that first, brand-new bicycle that you got when you were a tot? For many of these kids, this will be the first bike they will have ever owned, and your gift means Freedom to these young people. "The event was well coordinated, it had a great flow, and everyone had a great time!"
-InnoVETive Pet Care
"What a fun interactive event! It was incredible to see the team break down their walls and get super into the activities. Great way to bring the team together for a good cause!"
-Pivotal
"The event was awesome! It got everyone on their feet, thinking creatively, and feeling positive after giving the kids the bikes. I would recommend this to anyone!"
-Hearsay Systems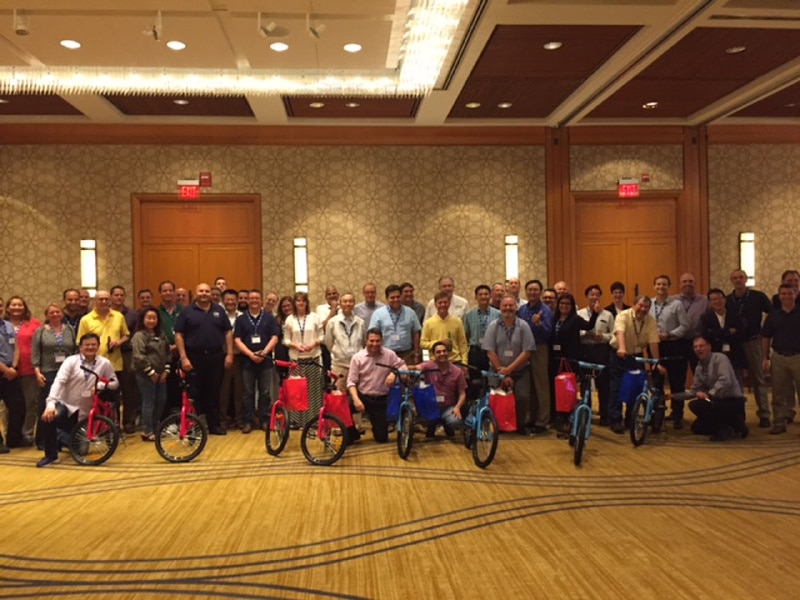 Build-A-Bike® Events Will Cover Ways To:
1. Brainstorm
2. Problem-solve
3. Communicate better
4. Identify strengths of individual participants
5. Collaborate Effectively
6. Realize that departments and individuals within a company can't act independently of their co-workers and when the group works together, they accomplish a lot more
7. And have tons of fun in the process
What You're Getting
Our bicycle team building event is composed of one-hour modules to make the program easy to fit any time-frame. We offer a high-energy one-hour module were the group builds the bikes with just a few icebreaker events. Build-A-Bike® is also available for a two-hour, three-hour, half-day, full-day, and a Build-A-Bike ® 2-Day Retreat as well. During each Build-A-Bike ®, you'll engage both your minds and your bodies in solving the puzzles of teamwork and build great camaraderie.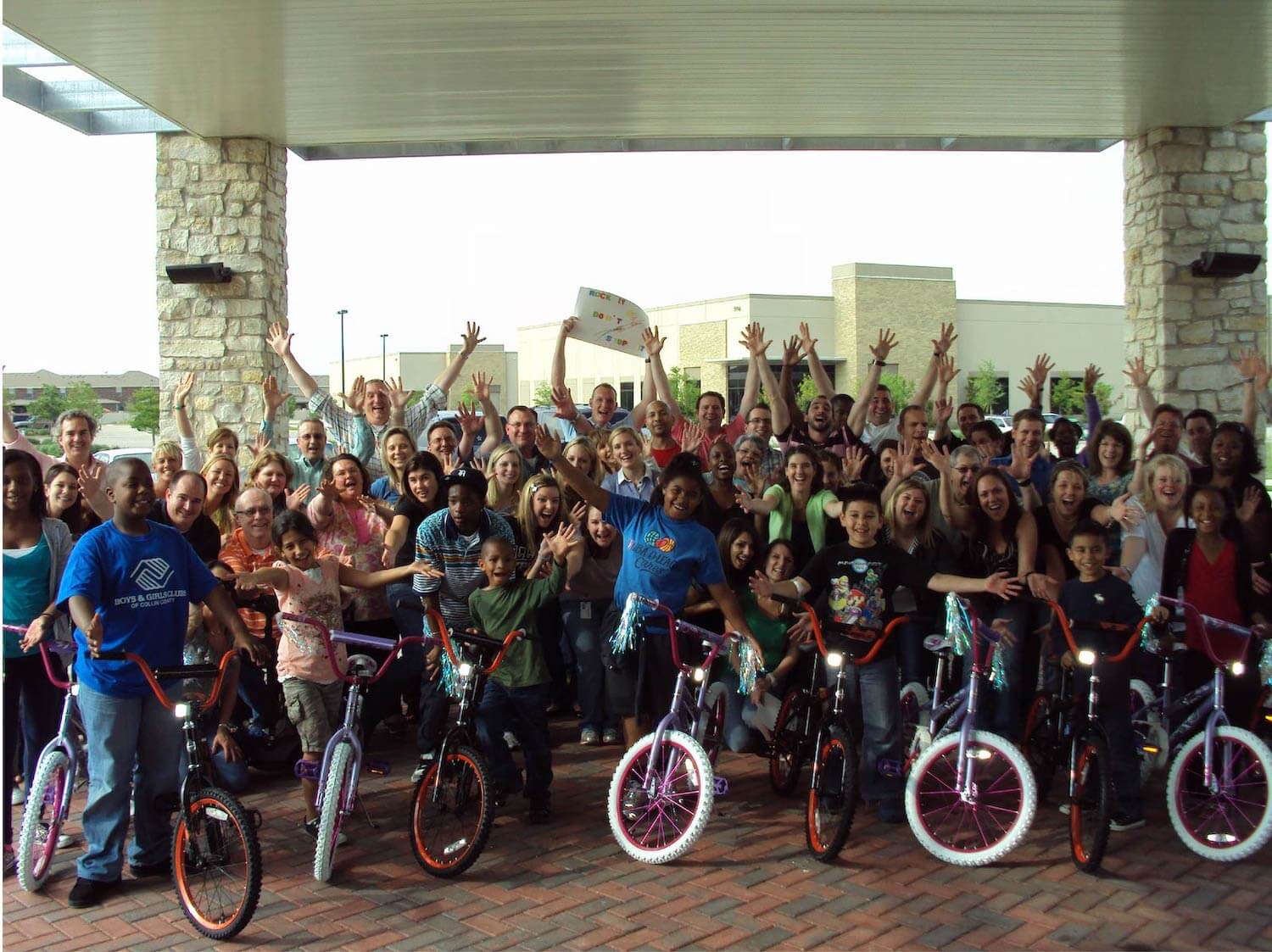 Corporate Office:
The Leader's Institute ®
1804 Owen Ct, Suite 120
Mansfield, TX 76063
Phone: (800) 872-7830
© 2019 The Leaders Institute, LLC. All Rights Reserved.